Gif Tutorial
This is an updated gif tutorial because my method is very different now. It is a bit more advance but, it help me create the best gifs. The older tutorial still works, but I love this method. You can find the old method
here
.
programs needed
4k Video Downloader
KMP Player
I usually make my gifs from youtube videos, but if I want to gif a movie or tv show, I screen-cap it.
Once I find a video ( I always pick out HD videos or 480p if I have to) I copy the link and open up 4k Video Downloader. Click on the paste link option on the top and this screen will pop up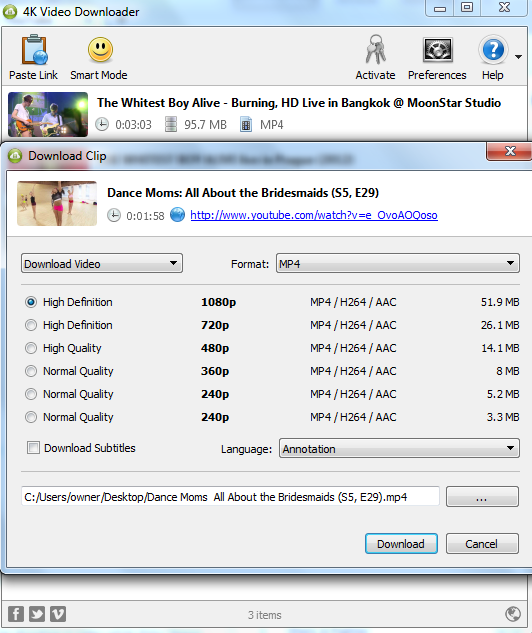 Always pick the highest quality option. You can also see an option to chose the location of where the video will download, I choose my desktop.
Once my video finishes downloading I create a new folder on my desktop. Now I open the video up in KMP Player. Pause the video wants it starts playing and click
CTRL + G
at the same time and window called "frame extraction will pop-up. Change your settings to match mine.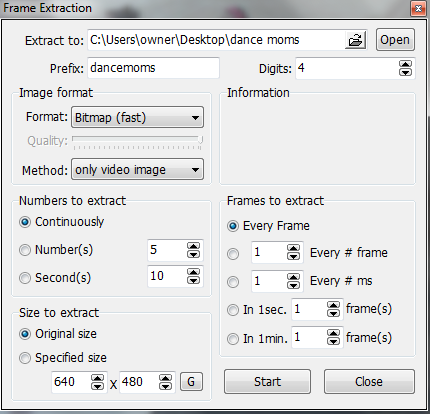 Extract the files to the new folder you made.
Start to play the video or fast foward to the part you want to gif and once it's at that part, click
start
Once you are finished, press stop and open up/ go to photoshop. Go to FILE> Scripts> Load Multiple DICOM Files...
Once the file opens up (it may take a while) I crop it. The most common size I use to crop it 245px x 145px because I mostly make gif sets, but if you're making one gif make sure the width is 540px and the height can be whatever you want. Once it's cropped I open up the animation window (Window> animation). Click this little icon in the corner of the animation window.
That converts the animation into frames. Click on the little click-down menu option and select Make Frames From Layers. All your layers will appear in the animation window. Select all your frames and change the seconds to 0.07 (or 0.08). Delete any frames you don't need. Change the 'Once' option to 'Forever'. Select all the frames and select all the layers.
Click the Convert to Timeline Animation icon at the bottom.

Go to FILTER> Convert for Smart Layers. When the dialogue box pop-ups just press enter. All your layers will crunch into one single layer that looks similar to this
All my saving options are the same in this tutorial as the last except I always do 256 colors now because the tumblr limit has changed from 1mb to 2mb since I've updated this tutorial.
Happy gifing!